How To Create an Ethereum Wallet
If you've been in the cryptocurrency space for a while, having an Ethereum wallet is almost necessary especially if you like holding and investing in ERC20 tokens.
Some famous ERC20 tokens include:
| | | | |
| --- | --- | --- | --- |
| Tether (USDT) | Aave (AAVE) | Uniswap (UNI) | Synthetix (SNX) |
| Chainlink (LINK) | USD Coin (USDC) | ApeCoin (APE) | SushiSwap (SUSHI) |
If you're looking for a good guide(with screenshots) on how to safely store and secure your Ether(ETH) and your ERC20 tokens, then this is the guide for you.
Creating a wallet using MetaMask

Installing MetaMask
Head over to https://metamask.io/download/
Click on the Install MetaMask button
After the plugin finishes downloading and installing, the MetaMask plugin page will then be displayed. Click on Add to Chrome (or FireFox, depending on what browser you're using)
The Metamask wallet is now installed on your browser
Creating your wallet
Click on the browser plugin icon
A window popup would then appear. Click on Get Started
Since you don't have a wallet yet, click on Create a Wallet
Click on I Agree if you're fine with MetaMask collecting data. If not, simply click on No Thanks
You'll now be prompted to enter a password. this password will be used to unlock your wallet. Enter a password twice, then click on Create
Your Secret Recovery Phrase will then be displayed. This will be your wallet backup. Write the 12 words on a piece of paper, then click on Next

NOTE: DO NOT STORE YOUR BACKUPS ON YOUR EMAIL ACCOUNT, YOUR NOTES APP, OR ANYWHERE DIGITAL. This is to prevent your wallet from being hacked through computer viruses/malware.
The 12 words of your wallet backup will then be displayed. Select the correct order to verify your backup copy. Once you've picked the correct order of words, click on Confirm
You've now created your Ethereum wallet. You can now send your ETH and ERC-20 tokens to this wallet.
Using a Ledger hardware wallet with MetaMask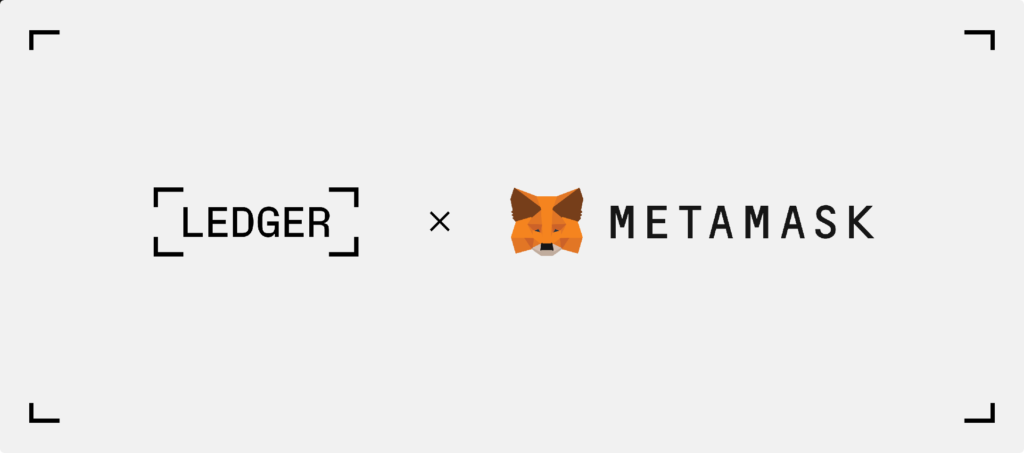 For optimal results, make sure Ledger Live and your Ledger hardware wallet's firmware are up to date. Also, though Chrome also works, we mostly recommend using Mozilla FireFox for consistency reasons.
Also, before you connect your Ledger device to MetaMask, close the Ledger Live software app to prevent connection conflicts.
Plugin your Ledger hardware wallet to your computer
Click on the MetaMask browser icon
Click on the user icon on the top right, then click on Connect Hardware Wallet
A window would then open. Click on Ledger, then click on Continue
A set of wallet addresses derived from your Ledger hardware wallet will then be displayed. Select one or a few wallet addresses that you want to use, then just click on Unlock
You've now created your Ethereum wallet using the Ledger hardware wallet. You can now send your ETH and ERC-20 tokens to this wallet.
Frequently Asked Questions
Why MetaMask?
MetaMask is the most used Ethereum wallet due to it being required if you want to connect your Ethereum wallet to DeFi and Web3 platforms such as Uniswap, Aave, Curve, etc.
Why shouldn't I save my recovery phase on my phone or on my computer?
Unfortunately, computers, especially Windows devices(especially when outdated), are simply very prone to malware and viruses. There are certain malware/viruses that are solely designed to look for recovery seeds on your device, which causes a good number of people that hold cryptocurrencies to lose their funds.
While mobile phones are mostly more secure than desktop computers, the risk is still there.
The only way for your funds to be safe from hackers is to simply store your recovery seed offline, on a piece of paper. Just make sure that the piece of paper is hidden from plain sight. Preferably, stored in a fire-proof safe.