How do I contact Ledger Hardware Wallet Support?
If you own a hardware wallet, whether It'd be a Ledger Nano S/X or a Trezor One/Model T, there's a decent chance that you probably had a problem with your hardware wallet at least once.
If you have a problem with your hardware wallet device, while we heavily suggest looking for solutions online using your favorite search engine first, sometimes you might not find a solution, especially if the problem is not with Ledger's software, but the physical hardware.
What is Ledger's customer support number?
Ledger Labs does NOT have a customer support number; which they clearly state on an article on their website:
We provide dedicated support from Monday to Friday (9 AM – 17 PM CET) through our online contact form and as @Ledger on Twitter. Ledger does not provide phone support.
Don't be fooled by customer support numbers posted by scammers on random articles on Google: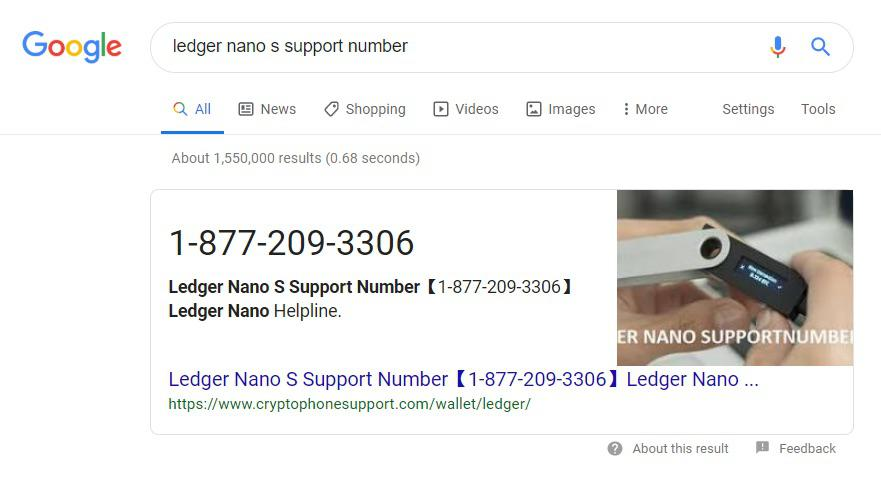 So.. how do I contact Ledger support?
Like what Ledger's article said, you currently can only contact Ledger customer support through: