How To Properly Store & Secure Your NFTs
NFTs are all the hype in the cryptocurrency space — with people buying (and getting into communities) Bored Apes, Cryptopunks, Okay Bears, DeGods, Azukis, Miladys, and the list goes on and on.
Unfortunately, though, one common occurrence (if you're active on crypto Twitter or Reddit) is that people get hacked and scammed A LOT. Which can definitely sting knowing how expensive some NFT collections are.
So, how do you make sure your NFTs are secure?
Don't go handing over your wallet's 12-24 word backup
Your wallet's 12-24 word backup is — well, your wallet's backup. Meaning that if you hand over those 12-24 words to other people, they will easily gain access to your NFTs and your cryptocurrencies, and they can easily send it out to the hacker's or scammer's wallet.
How do you fix this problem?
Simply keep the backup to yourself. Legitimate admins or team members of any legitimate NFT collection wouldn't ask for your wallet's backup.
Make sure you're on the legitimate websites
When buying or selling NFTs on Ethereum(OpenSea), Solana(Magic Eden), etc, always make sure that you're on their legitimate websites. This also applies to NFT websites for minting.
Don't sign unknown signatures
Signing an unknown signature can potentially cause a hacker to gain access to your NFTs(and cryptocurrencies). Always be sure you're signing signatures that you're aware of, and that are requested by legitimate platforms.
Kevin Rose, a prominent builder (founder of the Moonbirds NFT collection), and influencer in the NFT space just recently got hacked (January 26th, 2023) due to signing a malicious signature.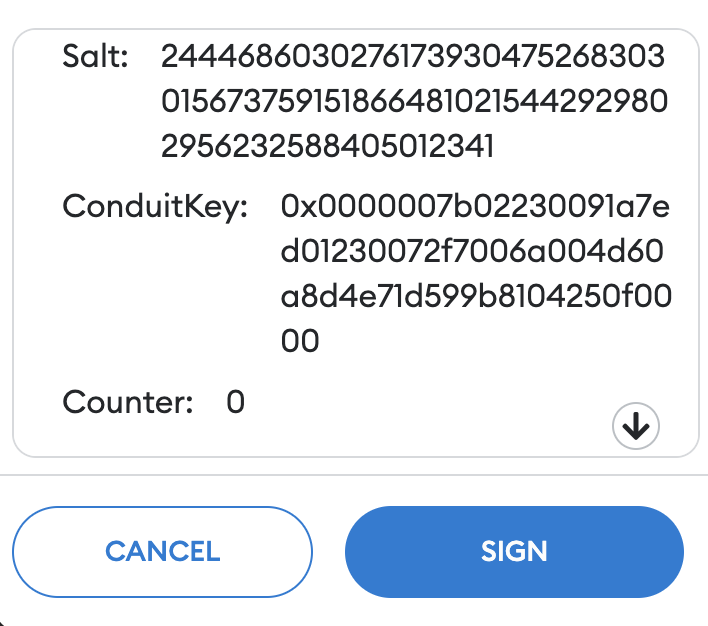 Use a hardware wallet
Today, malware and viruses are one of the leading causes of people losing their NFTs and cryptocurrencies.
While using a hardware wallet like the Ledger Nano X wouldn't make your NFTs unhackable, it will definitely beef up your wallet's security by a huge margin.
When your NFTs are stored using a hardware wallet — even if your computer or phone gets infected by malware and viruses, your NFTs and cryptocurrencies will be secured as your wallet's private keys are only stored on the hardware wallet itself.
Especially when you're holding NFTs that are worth (or could be worth) thousands of dollars, investing some of your money and buying a Ledger Nano X is definitely worth it.
The Ledger Nano X supports NFTs on Ethereum, Solana, Polygon, and other chains as well.
Only store your wallet's backup offline
Do not your backup on your email account, your notes app, a .txt file, a .word file, a text message, or literally anywhere digital. Only save your 12-24 word backup on a piece of paper.
We can't stress this enough — storing your backup digitally means that hackers and scammers could potentially gain access to it through malware and viruses. Having your backup only offline will eliminate this problem. All you have to do is to make sure no other people(maybe a friend or your neighbor) can gain access to your backup.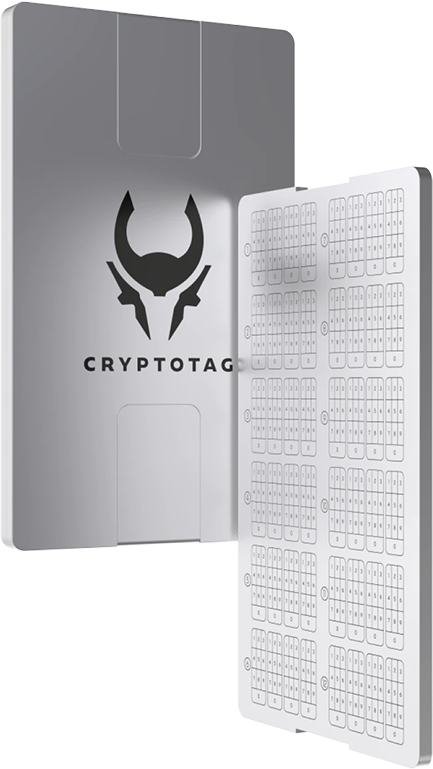 Or better yet, etch your backup to a steel sheet manually to protect your precious backup from fires and water damage, or purchase easier-to-use products like the CryptoSteel, Billfodl, or CryptoTag.
Use your browser's bookmark feature
To prevent going to fake websites, bookmark the websites you frequently use concerning NFTs and cryptocurrencies in general. This way, you'll always end up with the legitimate website.
Use an adblock plugin
If you're using an ad-blocking plugin, you wouldn't see those pesky Google scam ads (and ads from other platforms) that could lead you to phishing websites when searching for websites.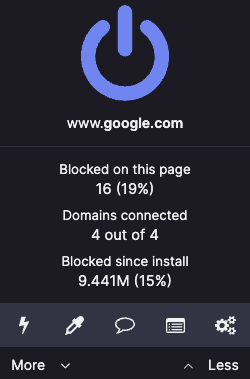 A great and reputable ad-blocking software browser extension would be uBlock Origin. It's highly effective — at least based on our experience, and it's fully open-source as well.
Use a burner wallet
A burner wallet is pretty much just a secondary cryptocurrency wallet specifically made for minting. So that if you ever ended up minting on a website with a malicious smart contract, you only lose the funds on that burner wallet; leaving your funds and NFTs on your main wallet untouched.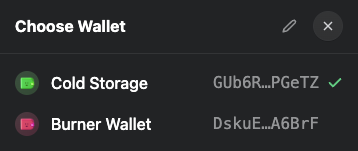 After minting a certain collection using your burner account, simply send over the newly minted NFTs to your main wallet.
This method is optional when minting on the Ethereum chain because the fees can add up (just make sure you're minting on legitimate websites and legitimate collections), but if you're using chains like Solana, a burner wallet is a must-have.
Be aware of scammers
Scammers have existed since the dawn of humanity and will continue to exist until the end of life on earth. And of course, there will also be a lot of scammers in the cryptocurrency and NFT space; especially knowing that they can easily run away with your valuable coins and NFTs without you finding out who they are in the end.
Some common scams to watch out for will include:
Discord scammers
One of the most common ways how scams spread in the NFT space is through Discord scam links. Scammers will message you pretending to be friends, mods/admins, support personnel, you name it.
When a certain user tries to message you on Discord (or Twitter, etc), be immediately skeptical, don't easily trust people, and definitely do not hand over your wallet's backup.
Fake mint websites
This happens mostly when people are waiting for an NFT project to finally announce the mint website. Scammers would spread fake mint websites to the likes of Discord and Twitter, causing clueless users to lose all their crypto and NFTs when trying to mint using the fake website.
Some scammers are pretty smart. They can be as creative as creating a website apparently for you to turn your NFT into an animated version or something similar. And when the victim tries to "animate" his/her NFT, you guessed it — all valuables get lost.
Other scams
For other kinds of scams like phishing and airdrop scams, you can refer to The Crypto Scambook. While the scams listed are mostly for cryptocurrencies in general, the tricks and scam concepts can also apply to NFTs.
Final thoughts
The NFT space or the cryptocurrency space in general, or even the entire internet itself is filled with scammers and hackers. Always make sure to keep your eyes peeled, and keep your skepticism at an all-time high.
Especially knowing that your NFT might be (or could be) worth a lot of money, there shouldn't be any room for error.